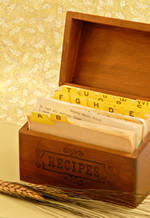 We love to highlight bread bakers and their breads!
Feel free to submit your favorite bread recipe for inclusion in our bread recipes section. Please include an image or two if available to show other bakers what the finished bread looks like.
To receive notification when the recipe is featured on the blog, please include your email address.  If you have a blog or web site, include the url as well so we can give you proper credit. Note: Silly content or spam will be deleted. Thank you!  Happy Baking!