Home > Bread Recipes > Spelt Bread Recipes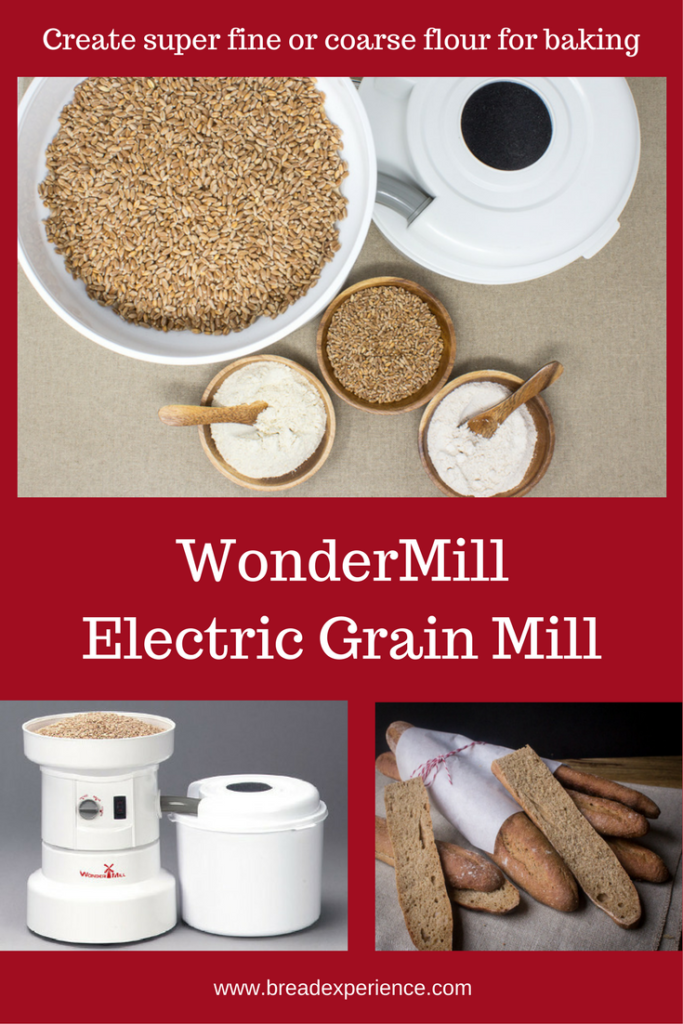 I enjoy using Spelt in breads for a number of reasons. It has a delicious, nutty flavor; it's fairly easy to find in stores or at the farmer's market; and it's a genetically unmodified grain.
Spelt is one of the super grains. It has 42 chromosomes like modern wheat, but it's hybridization occurred naturally. It's a descendant of Emmer and another wild grass. It is a hulled grain, like emmer and einkorn, and belongs to the same family of plants as bamboo, rice, sorghum, and sugarcane and modern bread wheat. It is the most similar to modern wheat and can be used in a lot of the same ways you would use modern bread flour – i.e. bread and pasta.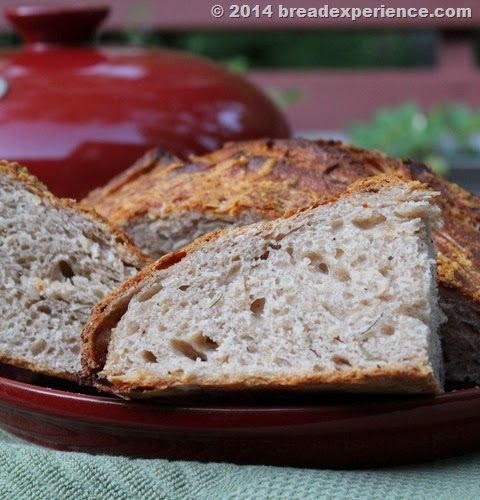 Spelt contains more protein than modern wheat, and the protein is easier for a lot of people to digest. This means that some people who are allergic to wheat may be able to tolerate it. It has gluten, just like wheat, so it is not suitable for a gluten-free diet.
All-purpose Spelt can be used as a substitute for bread flour and the whole grain flour as a substitute for whole wheat flour, but the proteins are fragile so the dough requires less mixing and kneading. As a general rule, you'll need to reduce the liquid by about 25% because it doesn't absorb as much water as modern bread flour.
How do you use spelt in breads?
Spelt flour can be used as an exact substitute for whole wheat flour in baking recipes, although the flavor will be deeper and richer, and the texture will vary slightly.
According to Purity Foods, the company that reintroduced spelt into North America in 1987, there are some important considerations that need to be taken into account when working with spelt.
Source: http://www.ochef.com/108.htm
1) You must use the correct amount of water. Too much, and the dough is sticky and weak and will not be able to hold the gasses that are produced during the fermentation process. Too little, and the dough will be dry and dense. It will not rise properly because the water never fully gets into the protein and there is nothing to hold the loaf up. Also, the dense loaf is too tight to allow the yeast gases to expand the loaf.
2) You must also mix it just right. Too little mixing causes the dough to be crumbly (one of the problems you mention) and it will not develop the necessary protein to cause it to expand properly. A dough mixed too long will break down the fragile protein strands that hold in the gases. The first few minutes of mixing are critical, the company says. From the moment you add the water to the flour, you should take no more than 4 minutes to mix the dough completely.
You might like one of these spelt breads
Here are some of the breads I've made using spelt.   Not all of the breads I've made are listed here so to find more, just type spelt into the search box and you'll be presented with more options. And please do check back. More recipes will be added as I continue baking with this ancient grain.
---

5-Grain Loaf with Cranberries & Walnuts
Includes oats, rye, brown rice, and Spelt flour.
---

Ancient Grain Tartine
Tartine loaf made with Spelt, Einkorn & KAMUT flours.
---

Chocolate & Prune No Knead Spelt Bread
A deliciously chocolate bread with dried plums.
---

Cornmeal Spelts
A hearty pancake recipe (from Rod in Dallas) with nutritional attitude. The natual flavors combine to create a delicious pancake that can be served at any meal.
---

Crusty Spelt Bread with overnight sponge
Made with whole grain and all-purpose spelt flours.
---

Spelt Sourdough with Flax Seed Soaker
This sourdough bread is made with a Spelt levain, a flax seed soaker, white Spelt flour and Whole Grain Spelt Flour.
---

Easy Bread made with Spelt
This easy bread is made with whole spelt flour instead of whole wheat flour and spelt flakes instead of rolled oats.
---

Easy Cheesy Sourdough Spelt Popovers
with parmesan and cracked pepper.
---
Einkorn & Spelt Pain au Levain with Caramelized Onions
a delicious sourdough herb loaf with onions.
---

Filabuster Bread
This nutritious bread (from Rod in Dallas) is made with organic Spelt flour & flax seed.
---

Five Grain Spelt Levain
A delicious and chewy loaf made with spelt flour and a mixture of flax seeds, sesame seeds, oats and rye flakes.
---

Sourdough Pull Apart Bread
Delicious pullapart bread with garlic & herbs and Spelt flour.
---

Hazelnut Spelt Twists
These delicious and fun bread twists are made with a spelt levain, spelt and all-purpose flour, hazelnuts and dates.
---

Hildegard's Spelt Loaf
100% Spelt Loaf made with spelt flour and spelt flakes.
---

Honey Spelt Rolls
These rolls are super easy! The dough can be made ahead of time and frozen.
---

Italian Chocolate Chip Bread with Spelt
A delicious Italian Chocolate Chip Bread made with a mixture of all-purpose and spelt flours and a little bit of cocoa and semisweet chocolate chips.
---

Italian Spelt Loaves
The biga and dough for this Italian Bread is made completely Spelt flour.
---

Multi-grain Sourdough Spelt in a Pot
This loaf, baked in a pot, includes a mixture of several grains and seeds and can be made with a sourdough starter or poolish.
---

No Knead Holiday Spelt Loaves with Anise
The combination of flavors in this bread are delightful; olive oil, anise, vanilla, and lemon.
---

No Knead Seven Grain Bread with Spelt
A healthy no knead bread…easy to make and tastes good too.
---

Pumpkin 'N Spice Scones
Scones for Fall, made with pumpkin puree and spelt and just a hint of spices and chopped nuts.
---

Red Wine and Cheese Bread with Spelt
This bread is made with rye flour, whole wheat spelt and all-purpose flours and includes red wine and cheese for a wonderful combination.
---

Roasted Potato, Onion and Spelt Loaves
Roasted Potato, Onion and Spelt Bread made with a mixture of bread flour, white spelt flour and whole grain spelt flour.
---

Rustic Garlic Spelt Bread
with sourdough, home-milled flour, garlic and cheese.
---

Rustic White, Rye & Spelt Sourdough
Made with all-purpose flour, rye and Spelt and includes a little bit of olive oil.
---

Sesame Spelt Crackers
Using a combination of whole grain spelt and white spelt flours, these crackers are risen with yeast and enriched with butter, honey and topped with lot's of sesame seeds.
---

Semolina Spelt and Sesame Seed Loaves
The semolina and sesame seeds provide a slightly nutty and crunchy flavor and the Spelt provides extra nutrients.
---

Soft Crust Spelt Sourdough Sandwich Bread
A sourdough bread for all seasons and flours. It can be baked as a soft crust sourdough sandwich loaf in a loaf pan (or freeform) to please picky kids or adults.
---

Soft Spelt Pretzels
Pretzels made with all-purpose and whole grain Spelt flour.
---

Sourdough Multigrain Bread
This healthy bread is made with an overnight soaker and the ancient grains Spelt & Einkorn.
---

Sourdough Asiago Rosemary Spelt Bread
Sourdough bread infused with flavor due to the fresh rosemary, cracked black pepper and Asiago cheese.
---

Sourdough Irish Soda Bread with Spelt
Utilizes sourdough instead of baking soda and includes all-purpose and whole grain spelt flour.
---

Sour Cream & Banana Spelt Waffles
Made with whole grain flour, ripe bananas and a bit of sour cream.
---

Speedy Gonzalez Spelt Bread with a Hat
This spelt bread is called Speedy Gonzalez because it's really fast to make.  It's also known as Cuban Bread.
---

Spelteze Rolls
This mild-tasting dough works great for baking rolls and bread strips to accompany soups and salads.
---

Country French Loaf
A simple french bread made with Spelt.
---

Spelt Loaf and Pizza
This dough is very versatile. It can be made into a freeform loaf, a sandwich loaf or Pizza.
---

Spelt Loaves with Multigrain Soaker
This Spelt Bread with Multigrain Soaker is made with 50/50 mixture of white spelt flour and whole wheat spelt and utilizes an overnight Pâte Fermentée and a multigrain soaker.
---

Spelt Loaves with Pecans and Raisins
Spelt Bread with Pecans and Raisins is a sweet and nutty flavored bread that contains no added sugar, just sweetness from the raisins.
---

Spelt & Rye Loaves with Walnuts & Cranberies
Made with all-purpose and whole grain Spelt.
---

Spelt and Whole Wheat Bread
A light and clean-flavored Spelt and Whole Wheat Bread which utilizes an overnight pâte fermentée to boost the flavor and improve the texture of the bread.
---

Spelt Sourdough
This Spelt Sourdough with Popped Amaranth and Potato is flexible, fermented and fun.
---

Sprouted Spelt Bread
Sprouted Spelt Bread is made with sprouted spelt grains and spelt flour. It takes a couple of days to sprout the grains but it's worth the extra effort.
---

Sweet Potato and Olive Oil Loaf with Spelt
Sweet Potato and Olive Oil Loaf with Spelt (Pain au Potiron) can be made with pumpkin or sweet potato.
---

Teff 'n Stuff Bread
A whimsical bread (from Rod in Dallas) made with Spelt, Teff, and bread flours, cocoa powder, and some dark raisins and walnuts thrown in for good measure.
---

Whipped Bread
This bread is similar to Italian Ciabatta, but rather than being shaped like a slipper, it is twisted.
---

Whole Grain Spelt Levain
This Spelt Levain Loaf is made completely with whole grain spelt flour. It doesn't contain any white bread flour.
---
What is Your Favorite Spelt Bread Recipe?
Do you enjoy baking a special spelt bread? Share your favorite recipe and if approved, we'll highlight it on the site for other home bakers to enjoy.
What Other Visitors Have Said
Click below to see contributions from other visitors to this page…