This delicious whole wheat sandwich bread is made with buttermilk and honey and is great toasted and served with marmalade or jam.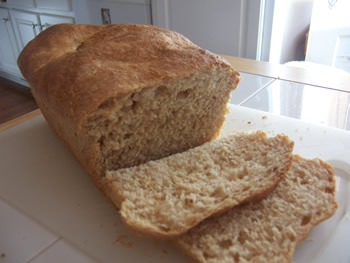 This bread really is easy and I'll tell you why.
I wanted to go visit a friend of mine today but I also wanted to get this bread baked. I decided I could do both with a little planning. I combined all of the ingredients using my stand mixer, then transferred the dough to a large bowl to rise. I went to visit my friend (who lives an hour away), with the bread rising in the bowl in the car. Once I got to his house, I put the bread in the loaf pans and let them rise for another hour and then baked the loaves. The bread turned out great! Believe me, my friend was only too happy to help test taste it. We ate it toasted with pear preserves! It was so good.
Easy Whole Wheat Bread Recipe
Makes: 2 9-by-5-inch loaves
Adapted from Bread by Williams-Sonoma
Ingredients:
1 1/2 tablespoons active dry yeast
Pinch of brown sugar
1 cup warm water (105º – 115ºF)
1 1/2 cups tepid buttermilk (90ºF)
1/4 cup honey (or maple syrup or light molasses)
1/4 cup oil, plus extra for greasing
1 tablespoon salt
3 cups freshly milled whole wheat flour from organic hard red winter wheat
1/2 – 3/4 cup organic white whole wheat milled from hard white spring wheat
3 cups bread flour
Directions:
Add the warm water to a small bowl and sprinkle the yeast and brown sugar over it. Stir to dissolve. Let the mixture stand until foamy, about 10 minutes.
In the bowl of a stand mixer, combine the buttermilk, maple syrup, oil, salt, and 2 cups of the whole wheat flour.  Beat on low speed until creamy, about 1 minute.
Gradually add in the yeast mixture and the remaining whole wheat flour and beat for 1 minute. Add in the bread flour, 1/2 cup at a time, and mix until the dough pulls away from the bowl sides.
Transfer the dough to a lightly floured counter and knead it until it is smooth and slightly sticky.  Or, knead the dough in the machine, about 5 minutes. Add in extra flour, 1 tablespoon at a time as necessary to form a workable dough.
Place the dough in a lightly oiled bowl and turn it to coat it with oil.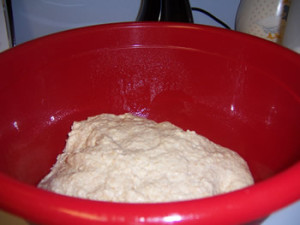 Cover the bowl with plastic wrap and let rise at room temperature until doubled in bulk, about 1 – 1 1/2 hours.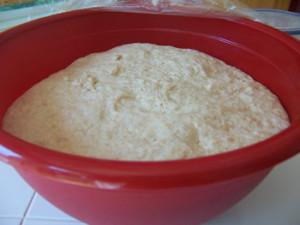 Lightly grease two loaf pans. Then transfer the dough to a lightly floured surface.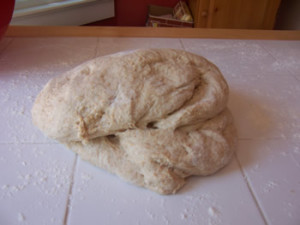 Divide in half and pat each piece into a long rectangle. Fold 1 rectangle like a letter, overlapping the short sides in the middle; press to flatten.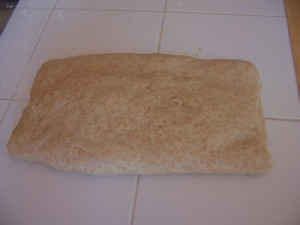 Bring the other end up and press again to flatten.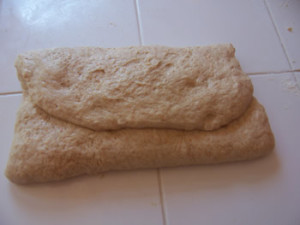 Beginning at the narrow end, tightly roll up the dough into a thick log.
Roll the log back and forth with your palms until it is the same length as the pan. Pinch the ends and the long seam to seal. Place the loaf, seam side down, in a prepared pan, tucking the ends under to make a neat, snug fit. Repeat with the second portion.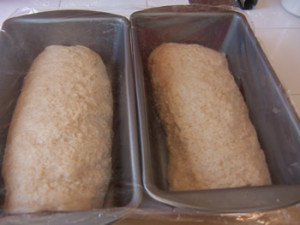 Cover with plastic again and let it rise until it is about 1 inch above the rim of each pan, about 1 hour.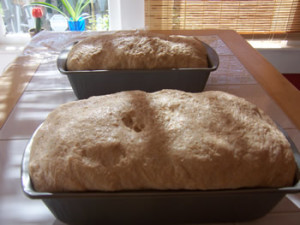 Preheat the oven to 350ºF (180ºC). Bake until the loaves are golden brown and pull away from the pan sides, 35-40 minutes. Place the loaves on wire racks and let them cool completely.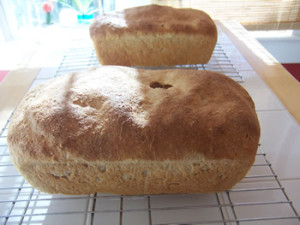 That was easy!  I hope you enjoy this bread as much as we did.
Happy Baking!
Cathy

Hello, I'm Cathy, the face behind the Bread Experience. I'm a project manager by profession. My job can be very stressful at times and I've found that baking bread is a wonderful stress reliever.

I especially enjoy baking bread on the weekends and allowing the dough to slow ferment to bring out the flavor and nutritional properties of the bread.

Over the years, I've become enamored with grains.So you'll find me experimenting using different types of heritage and ancients grains.Sometimes it works; sometimes it doesn't, but it's all part of the experience.I invite you to join me on this bread-baking journey.