These Kefir Milk Buns are my take on Tootmanik, a Bulgarian Cheese Bread.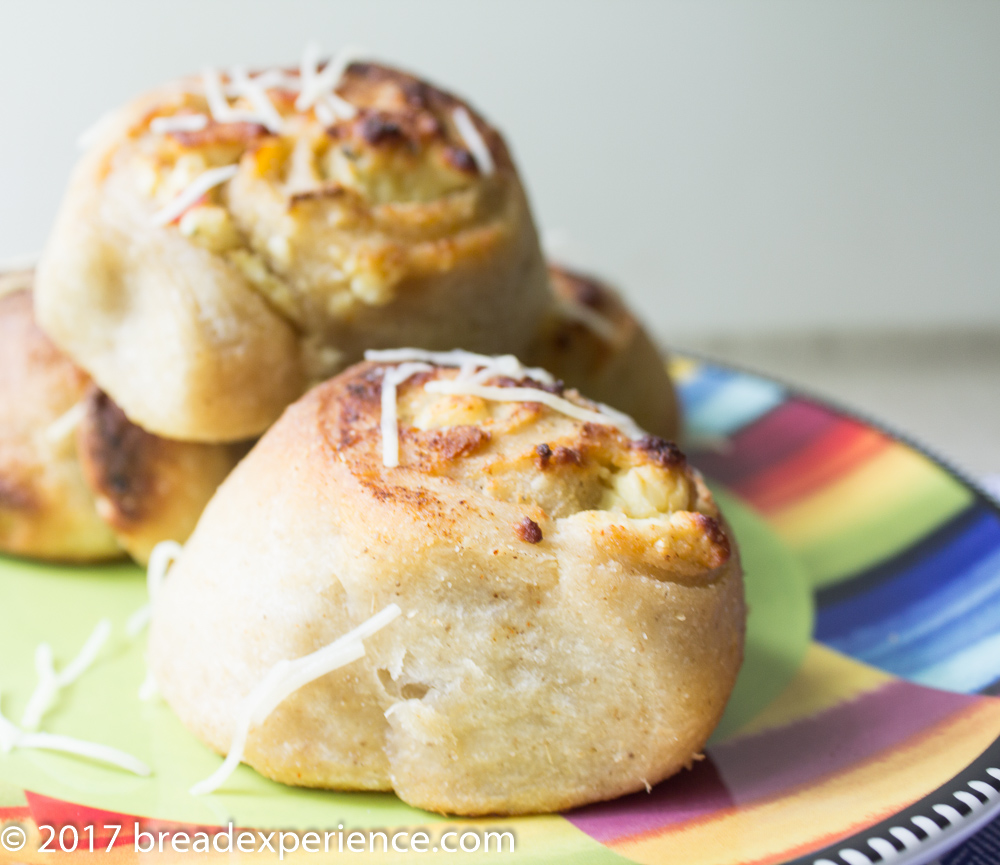 These delightful treats hail from Bulgaria and are the bread of the month for the Bread Baking Babes.  I made my version with a mixture of all-purpose flour and hi-extraction Stonegound Washington grown Heritage Sonoran Soft White Wheat from Fairhaven Organic Flour Mill. I got the flour at the Grain Gathering last year and it's been in my freezer waiting for the right bread.  It worked really well in this recipe.
The original recipe calls for regular milk.  I had just cultured some kefir milk so I decided to use it as the liquid as well as the fermenting and rising agent, instead of yeast or sourdough. However, I did spike the dough with a little bit of dried yeast to make sure the buns rose.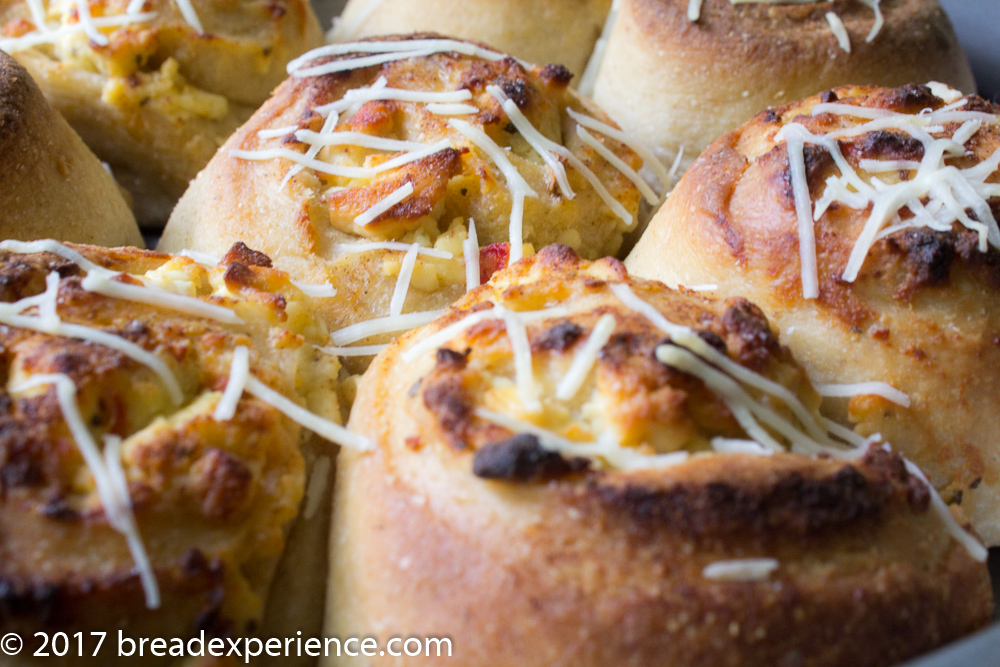 I saw several different methods of shaping these buns in my online research, but decided to go the easy route by rolling out small portions at a time, spreading them with a tomato basil feta cheese mixture, and then rolling them up individually into buns.  I proofed and baked them in 9-inch cake pans.  The shaping method I used is similar to the one found on 196 Flavors.
In order to fit these rolls in my schedule last weekend, I started the process Friday night and let the dough (minus the butter) cold-ferment overnight.  After I mixed the final dough, I let it bulk proof for another couple of hours at room temperature, then placed it back in the refrigerator to cold ferment for a few more hours until I was ready to shape and bake the rolls for dinner.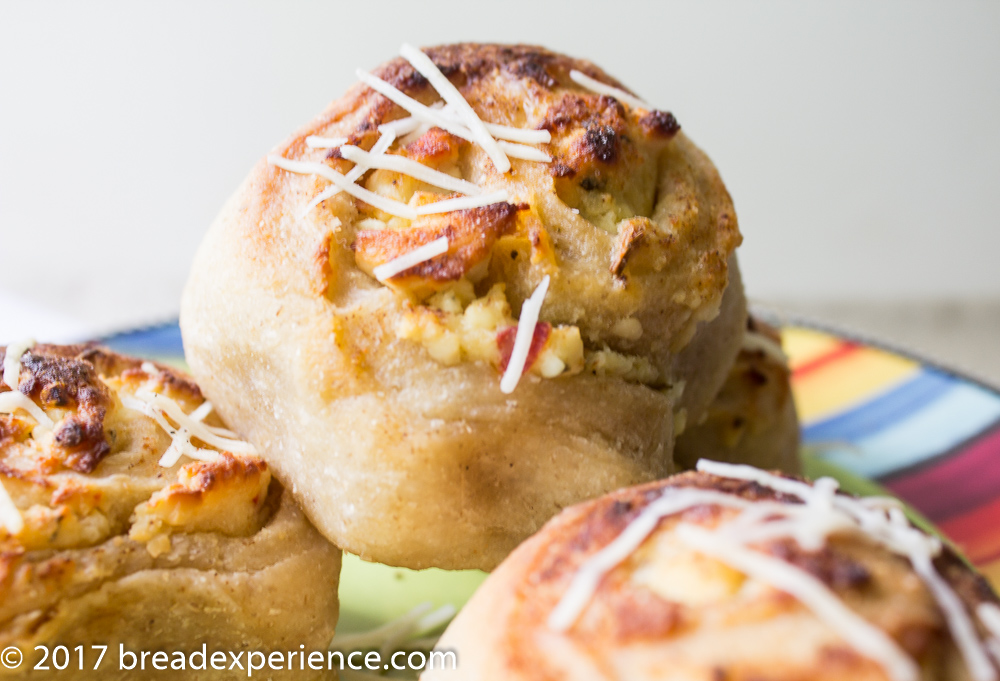 My plan was to serve the Tootmanik for dinner last Saturday night along with a salad and Eggplant Parmesan.  These eggplants are from my garden so I was pretty psyched to be able to feature them in the main dish.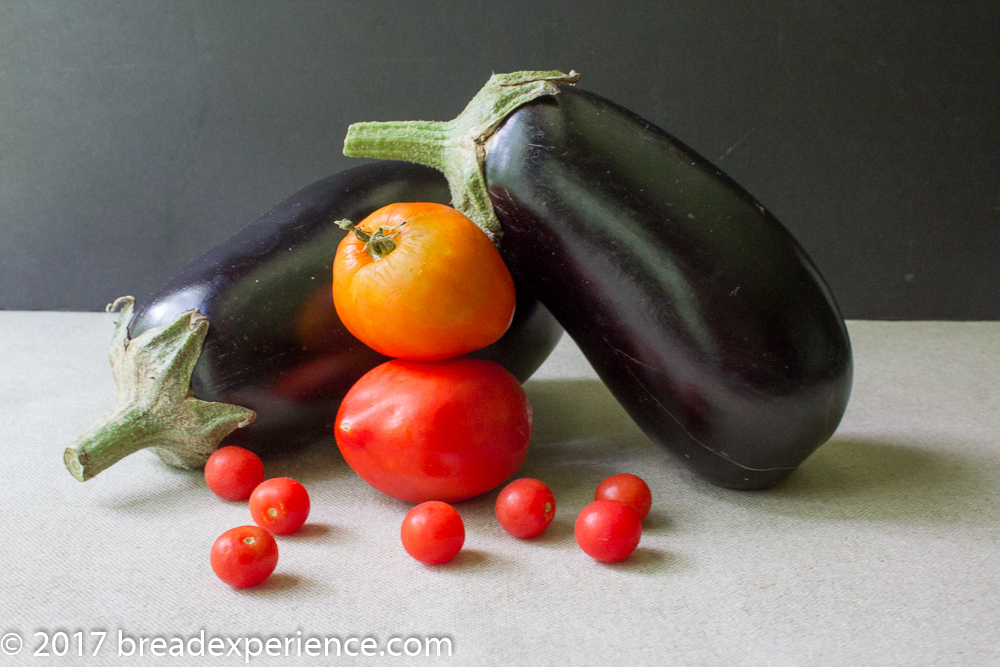 The Eggplant Parmesan took longer than expected to prepare so my dinner guest and I enjoyed the rolls with a salad while we were waiting on the main dish to finish baking.  I didn't get a photo of the Eggplant Parmesan, but it was fabulous and worth the wait – according to my dinner guest.
The Tootmanik rolls were fabulous as well – a blend of cheesy goodness! I sent some home with my friend, but I did keep some to enjoy the rest of the week.
Kefir Milk Tootmanik | Bulgarian Cheese Bread
These Kefir Milk Buns are my take on Tootmanik, a Bulgarian Cheese Bread.
Ingredients
Dough:
250 grams organic all-purpose flour
200 grams Hi-extraction organic soft white winter wheat flour
325 grams Kefir Milk
8 grams sea salt
⅛ - ¼ teaspoons instant yeast
84 grams / 6 T butter
Filling:
1 egg
250 grams feta cheese crumbled, 8 ounces (I used tomato basil feta cheese)
50 grams butter melted and cooled, 3 tablespoons
Paprika for garnish, optional
Fresh herb(s), optional
Glaze:
Equipment:
2 - 8 or 9-inch cake pans, greased and/or lined with parchment paper
Instructions
Day One:
In a large bowl, whisk together flours, yeast and salt.
Add kefir milk and mix thoroughly using a Danish dough whisk or wooden spoon
Let rest 20 minutes, then knead until soft and supple
Place in a clean bowl, cover and let proof for 2 hours
Fold and turn the dough and place back in the bowl
Cover and place the dough in the refrigerator overnight
Day Two:
Next morning, remove the dough from the refrigerator and let warm up to room temperature, about 2 hours
Work in butter and let dough rest for 30 minutes
Fold and turn the dough for 5 - 10 minutes until butter is fully incorporated into the dough
Place the dough in the bowl, cover and proof for 1½ - 2 hours
Fold and turn the dough after 1 hour
Rest for 30 minutes to an hour, then place in fridge until ready to use or for 2 - 3 hours
Remove the dough from the refrigerator and divide into 8 balls, let rest 20 minutes
Mix the egg together with the feta cheese in a bowl. Melt the butter and allow to cool.
Roll each piece out to ½ inch thick, brush with melted butter, then spread with cheese mixture Roll up like a cinnamon roll, then cut each piece in half and place cut side up in lined cake pan
Cover with a kitchen towel and let rest for one hour
Preheat oven to 450 degrees F.
Just before baking, brush the rolls with butter and sprinkle with paprika and some extra cheese if you like
Place the pans in the oven and immediately turn the oven down to 400 degrees F.
Bake for 25 - 35 minutes golden brown on the outside
Remove the rolls from the oven and transfer to a wire rack to cool slightly before serving.
Notes
Adapted from The Book of Buns by Jane Mason

To make these rolls the same day using regular milk instead of kefir milk, increase the amount of instant yeast to about 2 grams or 1⅛ teaspoons and forgo the overnight proof in the refrigerator.

You can also utilize a cold ferment with regular milk, just increase the amount of instant yeast to about ¾ teaspoon and follow the instructions for the overnight cold ferment.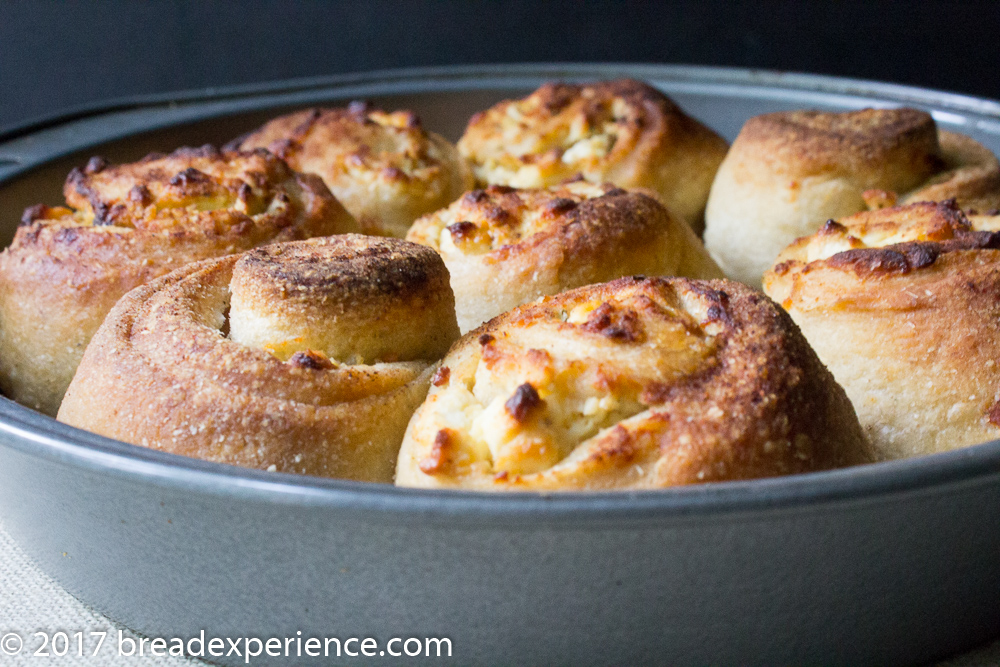 Here are some resources for making Tootmanik:
The Bread Baking Babes is a group of bloggers who love baking bread. Each month, one of the Babes chooses a new (to us) recipe, and we all post our results on the 16th of the month.
This month, the Bread Baking Babes is hosted by Tanna of My Kitchen in Half Cups and we are baking Tootmanik this month. We'd love for you to bake along with us.  Just refer to the submission instructions on Tanna's post.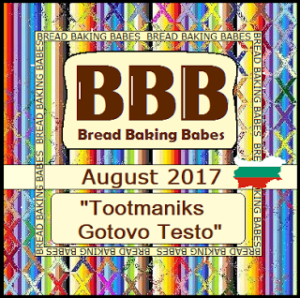 Please visit all of the Bread Baking Babes and check out their versions of this month's recipe:
Happy Baking!
Cathy

Thank you for following my blog and joining me in my bread baking exploits. I appreciate your comments. You can also find me on Twitter: @breadexperience, Pinterest: breadexperience, Facebook: breadexperience